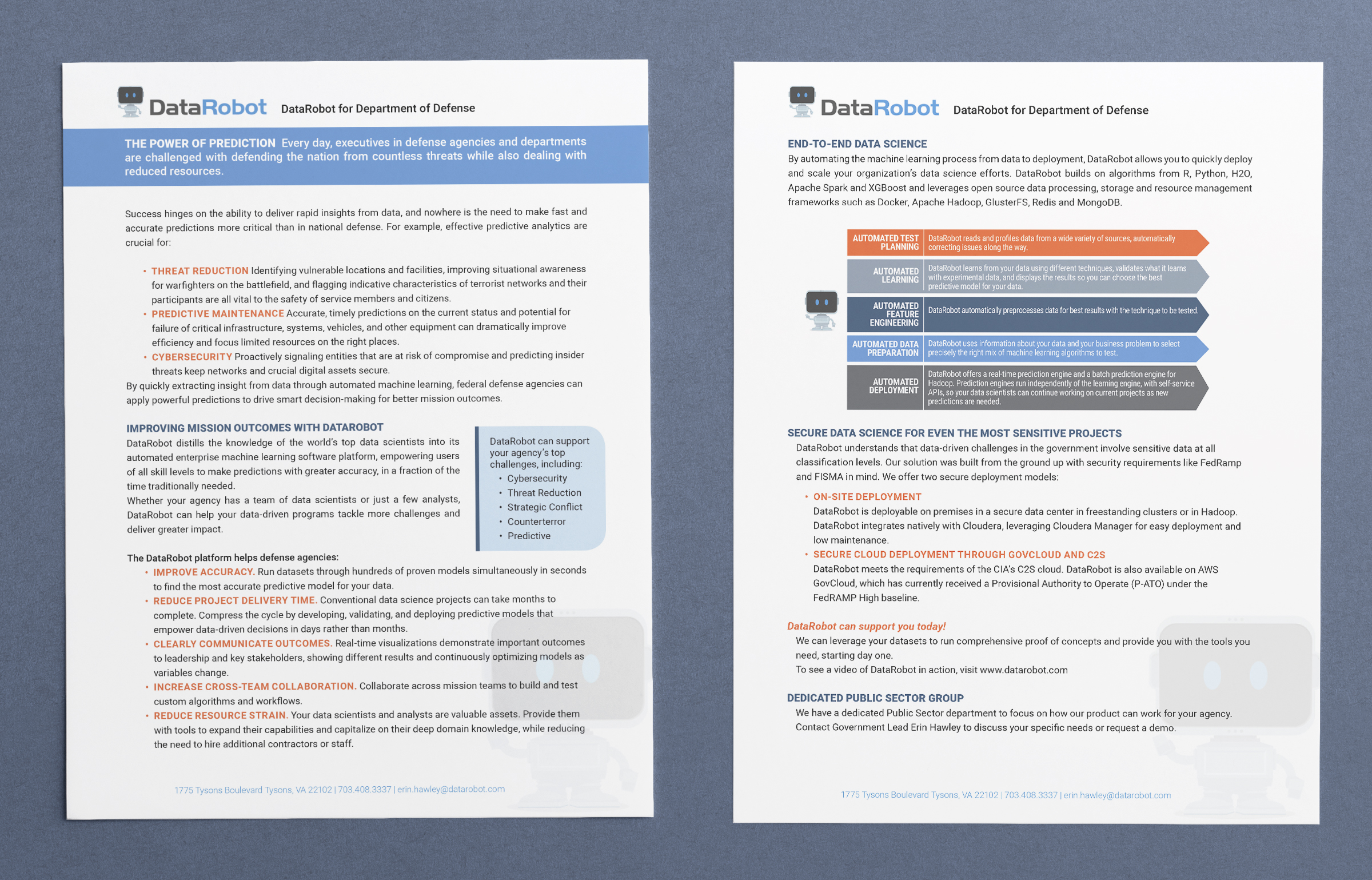 Data science tech company looks to expand into the federal government.
DataRobot, an automated machine learning platform for data scientists, had enjoyed success and growth in industries like healthcare, fintech, and banking, and was now looking to expand into the public sector.
Nexa worked with DataRobot to develop a series of federal marketing materials and presentations tailored to specific audiences within the federal government such as data scientists, project managers, and researchers. These pieces needed to fit within existing branding guidelines, with copy maintaining the same voice and style as existing private sector marketing pieces, but at the same time adapted to the needs of a government audience.
Client: DataRobot
Category: Technology Startup
Projects: Graphic Design, Copywriting