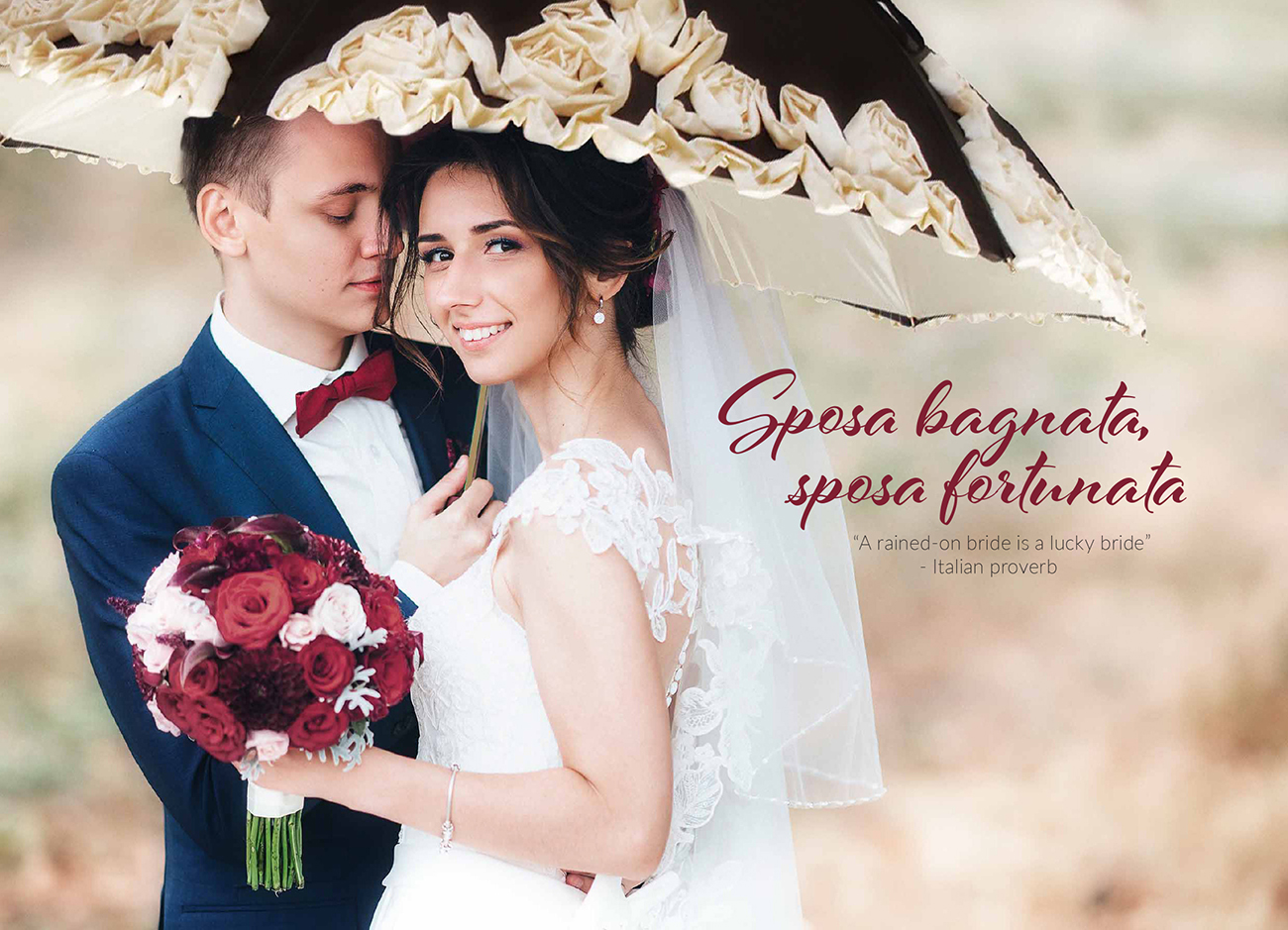 An importer of luxury Italian umbrellas needed a sophisticated look and message to fit its glamorous product line.
A luxury startup brought the glamorous umbrella brand Pasotti to the United States and needed a ground-up branding, starting with a new company name. After considering a number of different names and variations, Bel Tempo — Italian for "beautiful weather" — was chosen, reflecting both company's Italian connection and the concept that any weather is beautiful weather when accompanied by a stunning luxury umbrella.
With the name selected, the Nexa team set to work developing a look and feel that would echo the effortless elegance and beauty of the product line, including a logo, color palette, and style. In addition to branding, product packaging, and hang tags, Nexa designed a product catalog and marketing campaign targeted towards customer segments in real estate, luxury vehicles, and bridal which incorporated Italian quotes and proverbs reflecting the refined, European style of the brand.
Client: Bel Tempo
Category: Retail
Projects: Logo Design, Copywriting, Print Marketing Campaign, Graphic Design