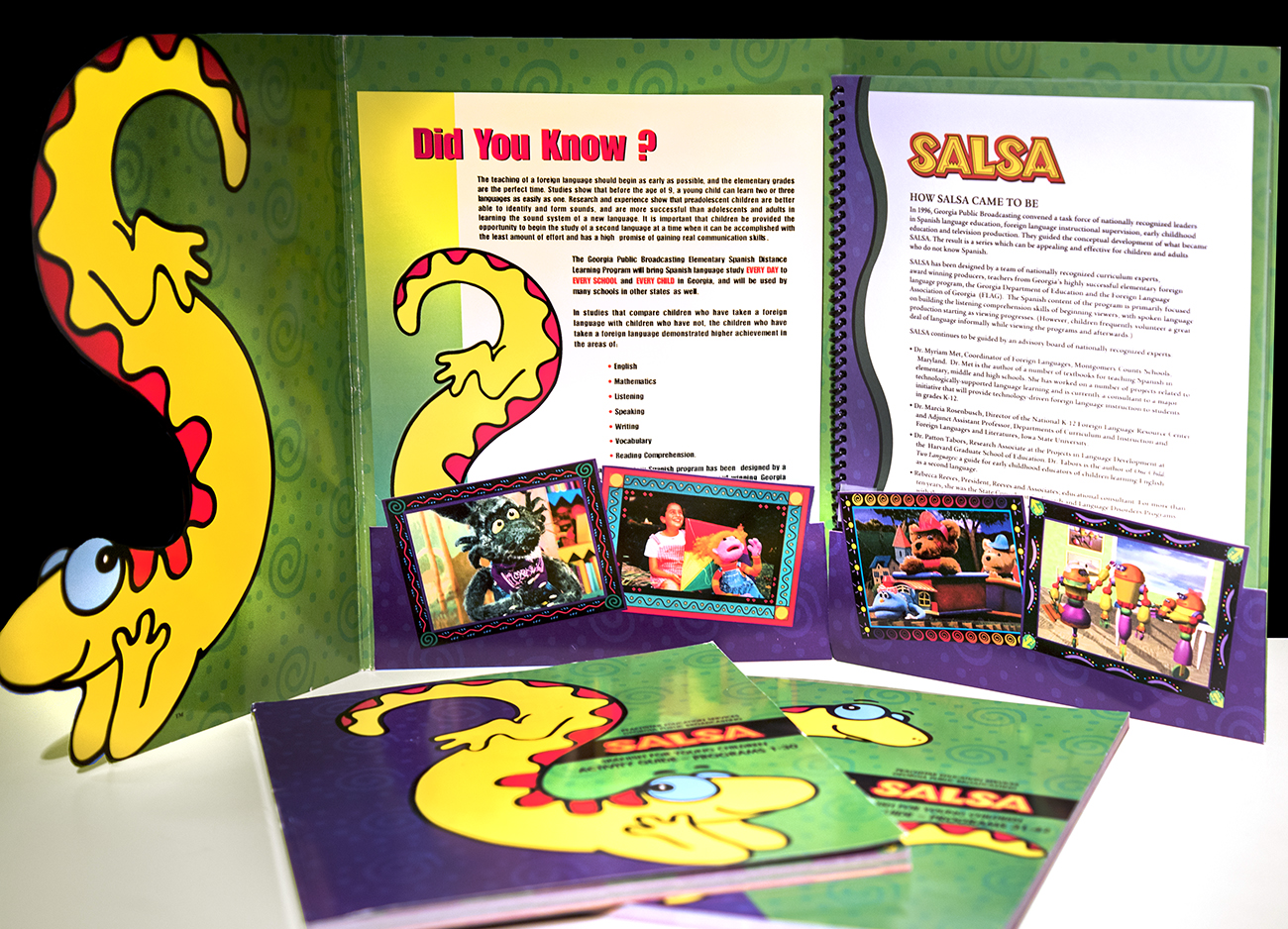 Creating a look for an award-winning Spanish language learning TV series
Developed by a team of educators, award-winning producers, and curriculum experts, SALSA blends puppets, animation, live action and music to create a unique experience for first-time learners of Spanish language and culture. Produced, distributed and operated by Georgia Public Broadcasting, SALSA is highly regarded by educators and students across the country. ​
For SALSA, we developed a complete package of branding and collateral. A basic illustration of Salsa the Salamander, the program's mascot, served as a starting point, and from there, we expanded the design with vibrant colors and lively patterns that appeal to children and express the fun and energy of the show.
Client: Georgia Public Television
Category: Education
Projects: Graphic Design, Logo & Identity, Multimedia