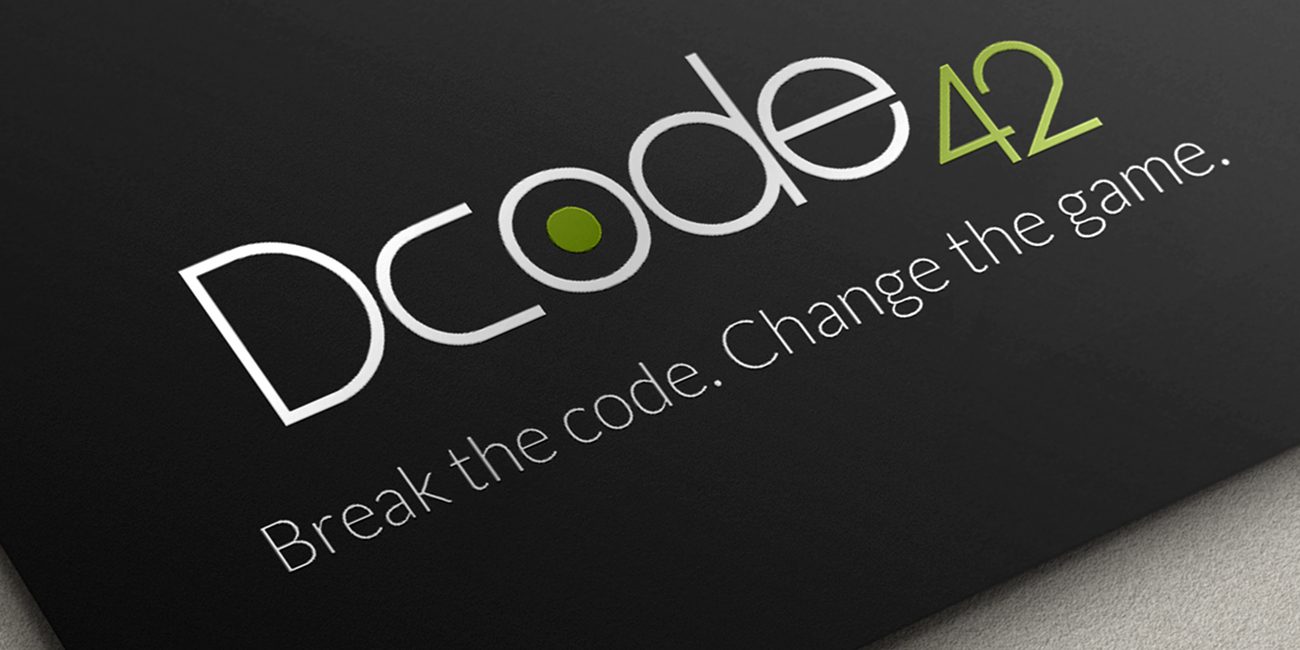 Category: Technology and Government
Projects: Logo & Identity, Copywriting, Graphic Design, Presentations, Event Branding
A new tech startup accelerator focused on the government vertical needed a complete marketing package, starting with branding and identity.
Our multi-year engagement with Dcode42 started at the very beginning of the company itself. The company's founder approached us with a need for a ground-up marketing strategy and design package, including a complete website creation with design and content. As the project progressed, the requirements expanded to include additional content creation such as blog posts and articles, social media graphics, and even event planning and graphics. Different stages of growth involved different projects; initial stages required extensive strategic planning and developing marketing materials and campaigns targeted towards investors and early partners while later stages necessitated a wider variety of techniques as target audiences broadened.
Branding began with the creation of the Dcode42 logo. The look and feel needed to reflect the multiple aspects of Dcode42 and appeal to a wide and diverse group of target audiences. It needed to be conservative enough to appeal to government partners yet fresh and modern enough to embody the technology-focused mission. Each piece branched off from the theme of the logo, using the signature green dot motif as a base. Later, the green dot would appear in a variety of incarnations: the backgrounds of signage, green chocolate sunflower seeds in gift tins, lime slices floating in water for event refreshments — all subtly reinforcing the continuity of the brand.
Logo, letterhead, branding guide
Website design and content
Email marketing campaigns
Print and digital marketing collateral design and copy, including one- and two-pager informational sheets and postcards
Slide decks for investors, potential partners, and candidate companies
Event invitations and social media banners
Event signage and special items such as branded swag bags, mugs, and t-shirts
Infographics and social media graphics
Ghostwritten blog posts and articles
Dcode42 experienced tremendous growth over its first years, expanding to add more cohorts and entering into a partnership with major industry players including Amazon, Bloomberg, and well-known technology accelerator Techstars. Company leadership frequently cited our marketing strategy and design as an important factor in successfully establishing the company's brand.