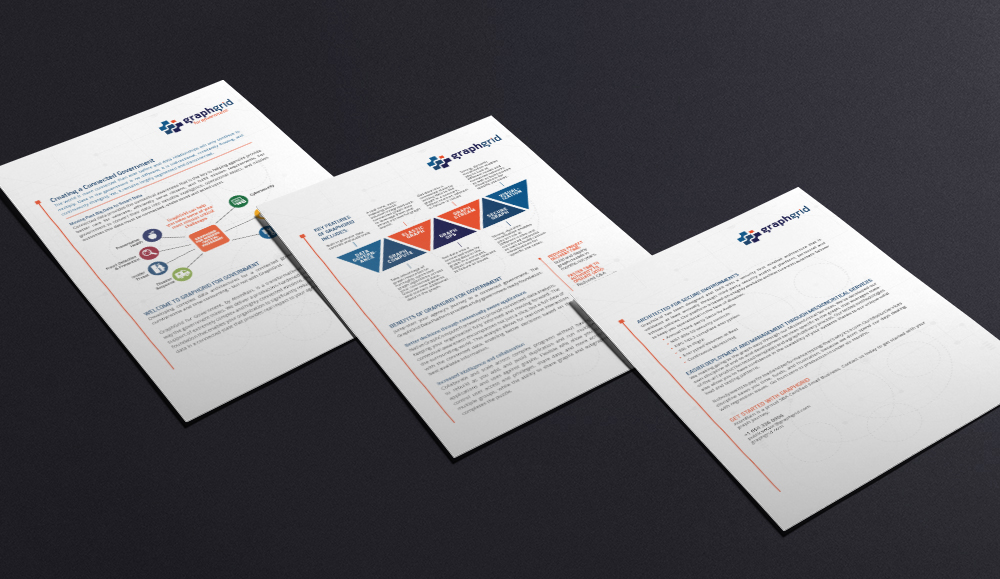 A connected data platform prepares to ``go government.``
GraphGrid, a highly advanced connected data platform, sought to enter the US federal government market, and needed government-focused marketing materials.
Working closely with the company's founders, the Nexa team conceived a new branding based on the existing logo. The resulting look expanded out the concept of the logo, visually expressing the complexity of GraphGrid's product while maintaining a sleek, contemporary presence.
In addition to new graphics, Nexa created new copy and edited existing copy to communicate GraphGrid's product offerings and features in a manner specifically tailored to government audiences in various segments, including military, civilian, and intelligence community.
Client: GraphGrid
Category: Technology Startup
Projects: Copywriting, Graphic Design, Presentations